Karla Pepin
Meet Karla Pepin, our billing specialist at Chanatry Chiropractic. She has worked with us for four years, two of which have been in the billing department. With an Associate's degree in medical billing, Karla believes her real school started when she worked in the billing department for a Neurosurgeon in Harlingen Texas. She enjoys working "backstage" in our office making sure we are up to date with what's going on in every patient's insurance case. "I don't like the spotlight, but I like to make sure our doctors and front staff shines." Before working in the medical billing field, Karla was certified as a chef in International Cuisine and worked in several restaurants backin Puerto Rico where she grew up as a kid. Now she loves to cook and bake in her spare time as well as spend quality time with her two boys whom she adores, her dog and her beloved husband. "I love my job because it gives me the opportunity to grow and challenge myself as well as the flexibility to be there for my children." "My team is amazing. They are like my second family here in Jacksonville. "I have seen Chanatry Chiropractic grow almost like one of my kids." I believe in this company because we focus on our patients needs and our doctors provide them with exceptional personalized care and are very excited about the office expansion and new projects to come."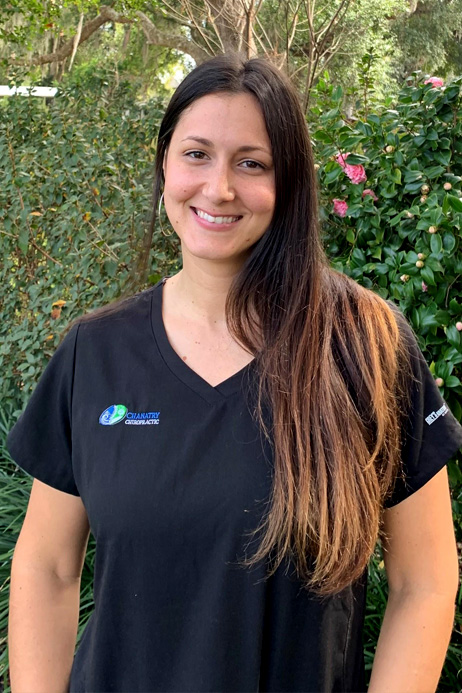 ---
Marangely Montieth
Meet one of our office managers, Marangely Montieth. She is the face of the office as, for the last two years, she has taken on the role of our medical receptionist as well! She was born in Lawrence, Massachusetts and lived in the north for seven years before moving to sunny Florida. Her family is from Puerto Rico, and she is the oldest of her five siblings. She is happily married to Trevor Montieth, a loving husband and amazing singer. Marangely participates in youth ministry at Church of Pentecost, and desires to take on a career working with children in the pediatric field. She quotes, "Children are so pure and bring so much life and joy!" She is currently completing her degree in Biomedical Science in pursuit of becoming a Physician's Assistant. "I love God, I love my family, and I love caring for others."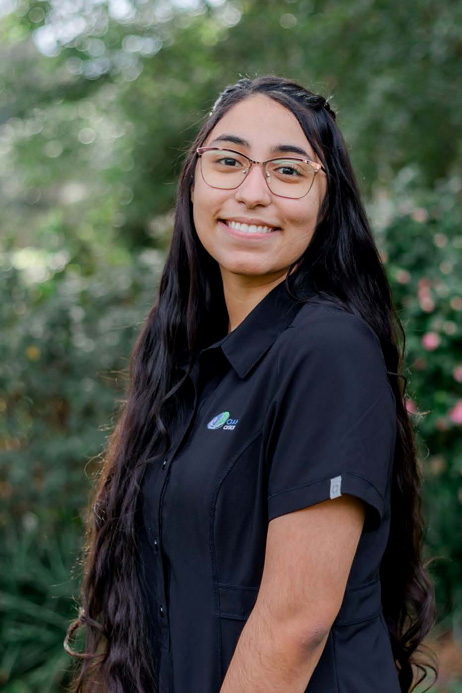 ---
Irina Crivineanu
Irina Crivineanu is a charismatic Office Manager at Chanatry Chiropractic. She has worked at the office since 2019, starting as a Chiropractic Assistant and has learned the job from the ground up. Irina has over 2 years of experience in Human Resources and Relations, Record Administration, Insurance Verification, and maintaining relationships with attorney's offices all throughout NorthFlorida.
Irina has lived in Jacksonville, FL for the past 15 years and enjoys her day's off by visiting Florida's beaches and traveling to new places. She is working towards getting her associates degree and hopes to go into the criminal justice field. She was introduced to the Chiropractic field as a result of her injuries sustained from an auto injury and learned the instant relief spinal adjustments from a trusted chiropractor can provide. Since then, she uses her personal testimonies from treating to relate to patients who are going through similar circumstances.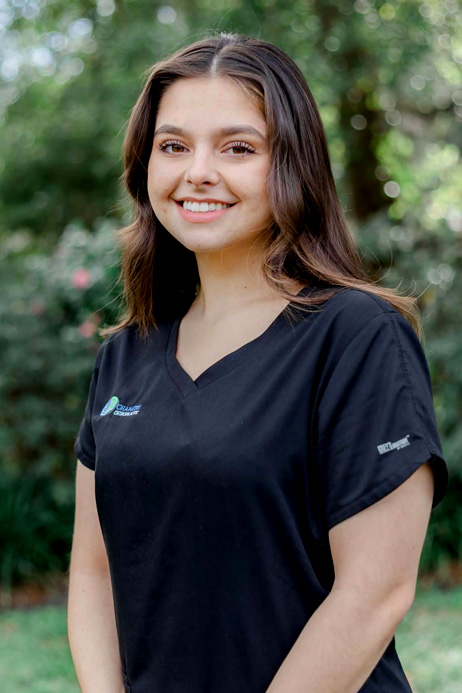 ---
Thom Moody, LMT
Thom attended the prestigious Southeastern School of Neuromuscular Massage Therapy in Jacksonville,. He worked in clinical settings for the first 7 years of his career and then turned to athletic and sports performance in his massage therapy practice. He was the massage therapist for Jacksonville University athletes from 1999 - 2020. He has mastered his techniques by working with collegiate, Olympic, and professional athletes and achieved significant results, both on the field of competition and in recovering from injuries.
Thom held the position of lead instructor at Heritage Institute of Massage Therapy in Jacksonville from 2001 – 2013 and has taught professional CEU courses for massage therapists. He has trained hundreds of students in every massage modality.
He has worked with collegiate athletes in almost every sport, NCAA finalists in track and field, and with professional athletes from a variety of sports, including the Jacksonville Jaguars of the NFL and the Atlanta Hawks of the NBA.
Thom has over 20 years of experience in clinical and sports settings and specializes in medical and neuromuscular massage therapy.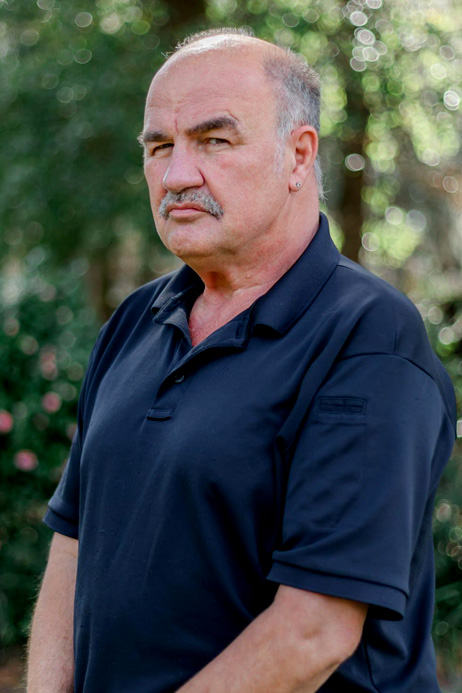 ---
Denishka Bonilla
Denishka Bonilla is one of our ambitious Chiropractic Assistants. Born in Puerto Rico and raised in New York, Denishka was brought to Jacksonville 3 years ago, and has been with us for about a year. Denishka is currently finishing up her Associates and is planning to continue pursuing her Bachelors in Biomedical Science. When she is not in the office she keeps busy with school, reading and her two dogs. On her off days she also enjoys playing Softball. "I have always been intrigued by Chiropractic by watching videos and researching about it". "My first time seeing a Chiropractor I wasn't really sure how my body would take to it, but I found instant relief with onlyone spinal manipulation. I have had cupping and dry needling to help with my shoulder and neck pain and have had positive results every time". Denishka believes that everyone's experience with chiropractic care should be nothing but life changing and their experience at the office nothing but great.